3 Tips on how to find products to sell on amazon
Every new seller starting out is looking for products to sell for profit. Some people start by selling used books bought from thrift stores, and others do Retail Arbitrage.
In this article we are going to share three tips for sourcing new Retail items for your amazon store.
Tip #1 Sell what other sellers are already selling.
Find sellers already selling items for profits. Today Maple Leaf Gifts Inc Sells 610 items on amazon.ca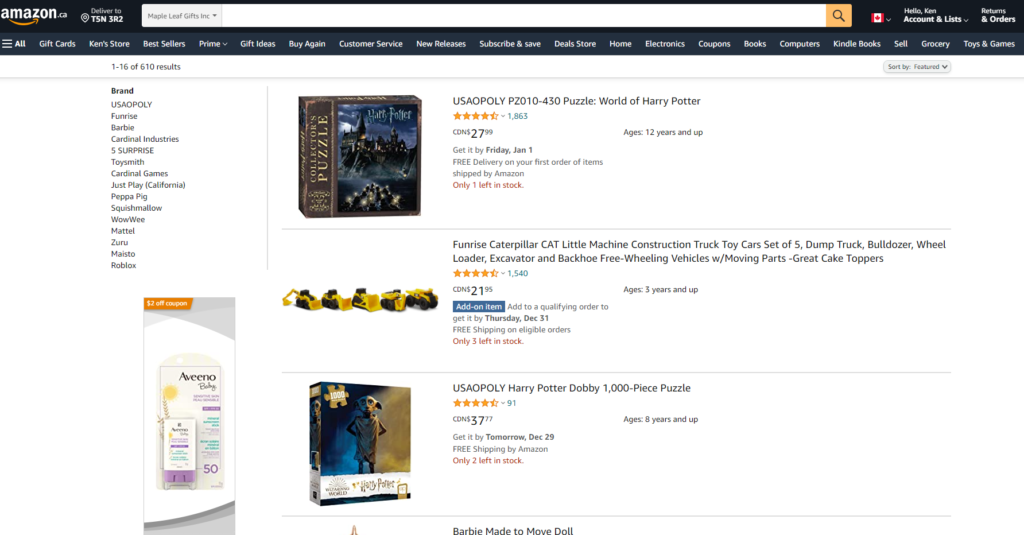 Lets review the first three items this store lists for sale
Item #1 USAOPOLY PZ010-430 Puzzle: World of Harry Potter
There Amazon Price $27.99
Available from Toys R Us for $16.99 Link
Item #2 Funrise Caterpillar CAT Little Machine Construction Truck Toy Cars Set of 5
There Amazon Price $21.95
Available from Toys R Us for $9.99 Link
Item #3 USAOPOLY Harry Potter Dobby 1,000-Piece Puzzle
There Amazon Price $37.77
Available form Elements Games & Collectibles $16 Link
All three of the above items could be potential flips for profit!
How to find sellers other items for sale in 3 easy steps.
Step 1: Click on Seller Name on a listing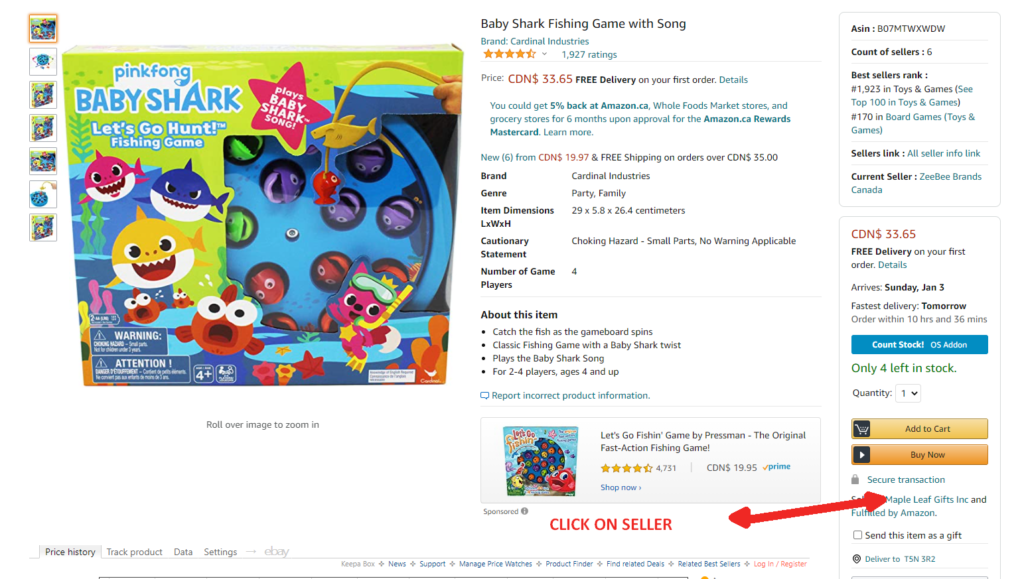 Step #2 : Click on Products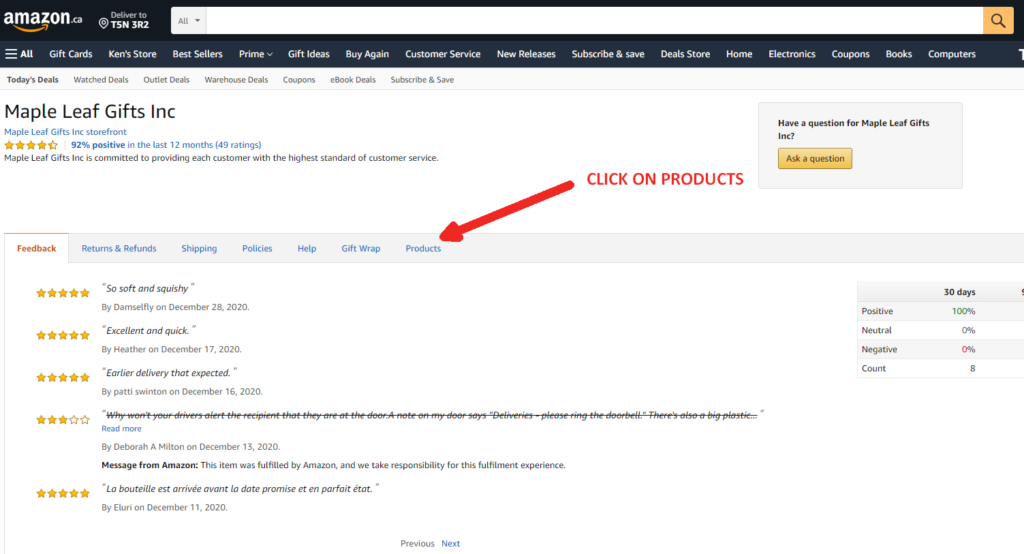 You can now see all active products listed for sale on amazon!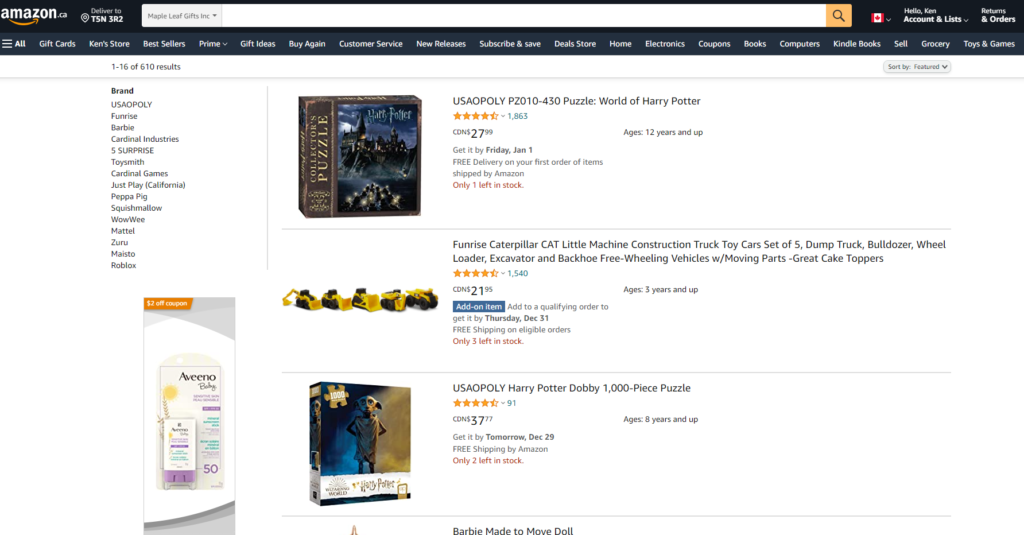 This is a very powerful way to find new products to source!
Tip #2 Look for products on sale in local flyers.
Local sale flyers sometimes reveal temporary deals on items that can be sold for a profit. For Example at Toys R US WWE Figures are 40-50% off right now.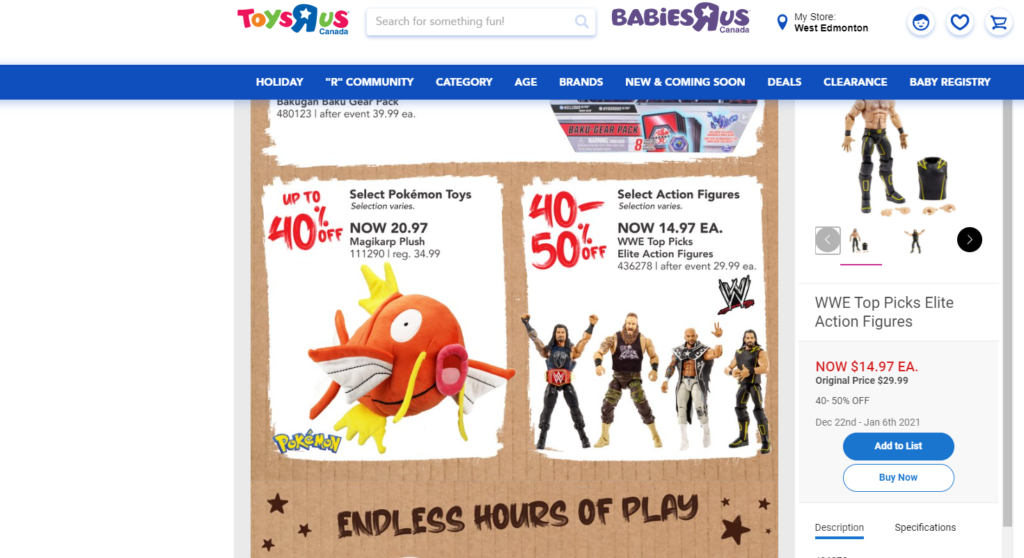 Currently selling for $14.97 at Toys R US.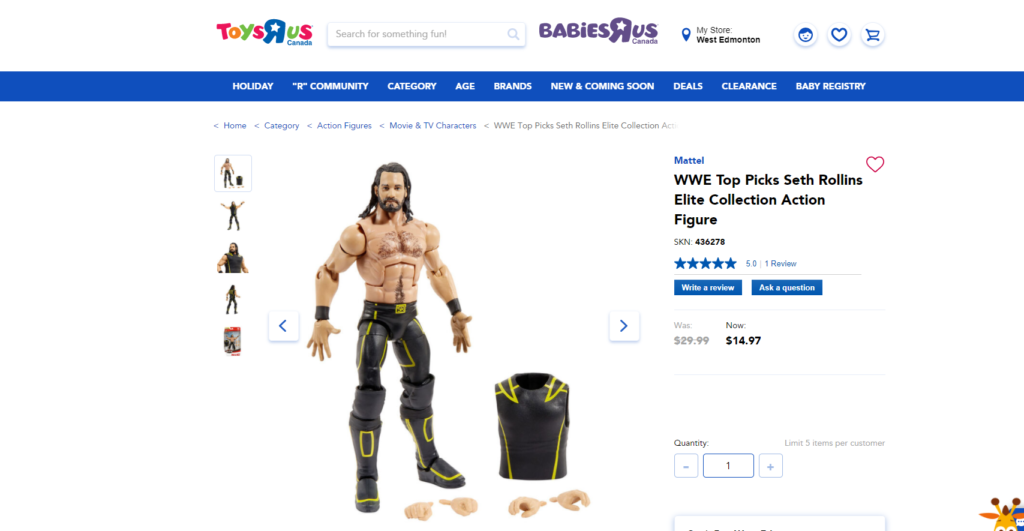 Currently Selling on Amazon.ca for $49.99 with 2 Sellers!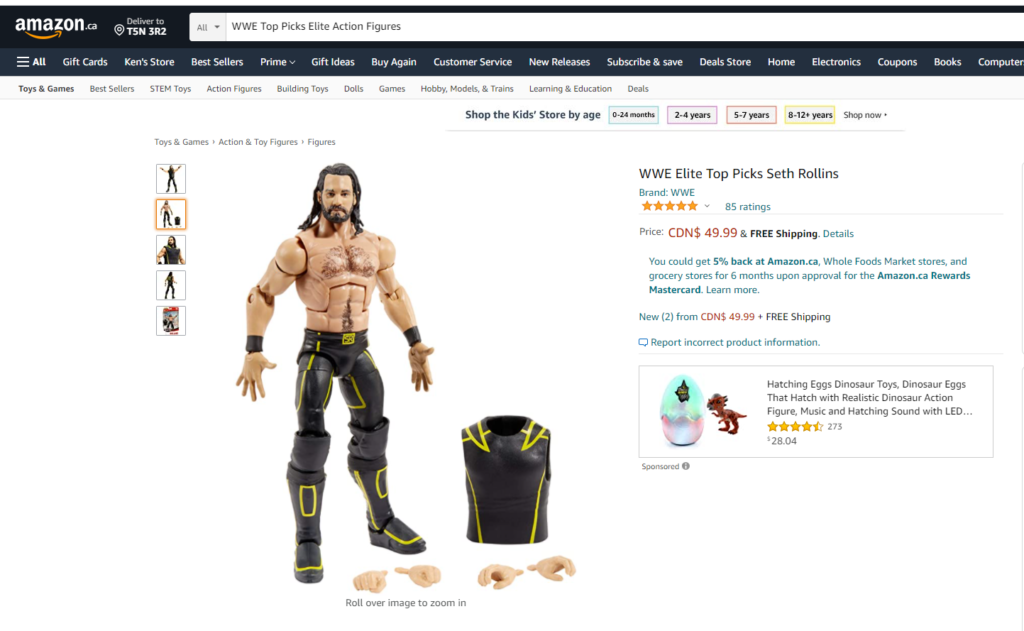 This flip would make a nice profit!
Tip #3 Look for products Exclusive to your region or country.
Finding regional products not available in other parts of your country, can lead to low competition.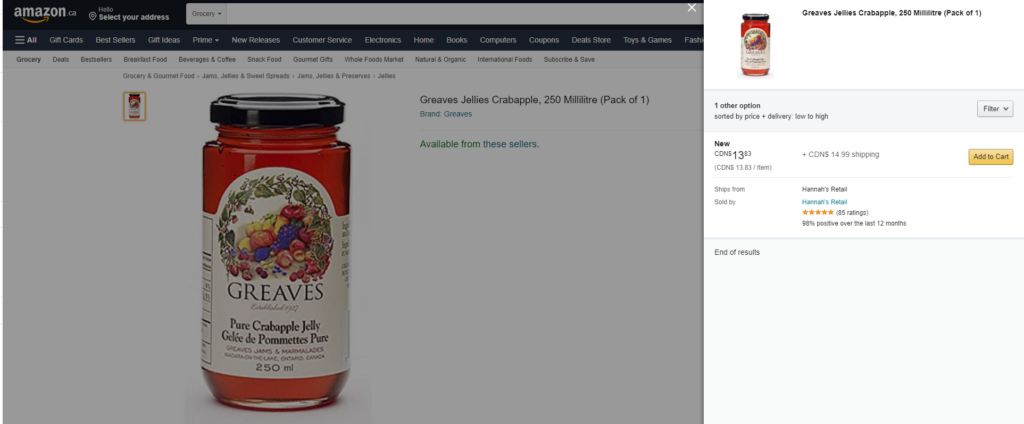 For example this crabapple jam made by a small company in Ontario. This item is only available in small independent stores in Ontario, and already has 1 seller on amazon.ca ( Which is not the brand itself). This could be a great example of a regional item you could buy if you live in ontario or get company to ship to you!