Sell Canadian Products to Americans on EBAY! Make $$$$$$$.
There is a lot of truly Unique products that are just made in Canada! Think macaroni, candy, chocolate, or Maple Syrup for Example.
One of my favourite exports is KD Kraft Diner Macaconi.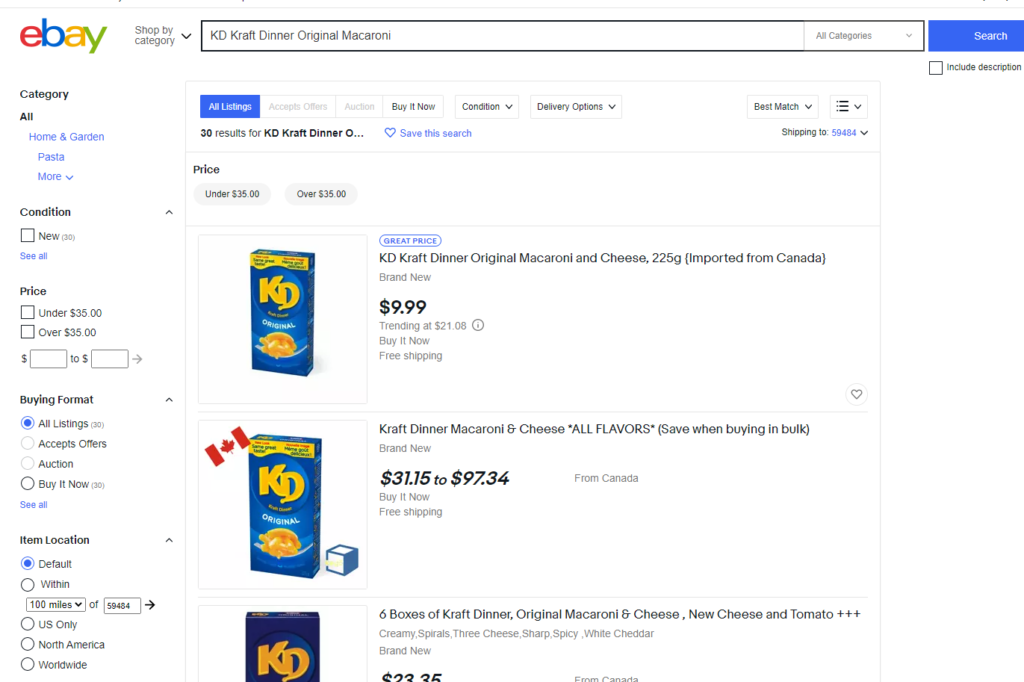 You can buy this for between $0.50-$2.00 a box in Canada and make money selling this simple item on ebay.
Biggest step is to buy local US shipping with USPS and use a Canada based forwarding company like DYKPOST, STALLION EXPRESS OR CROSS BORDER PICKUPS to bring down your costs.
You will need a commercial invoice and a US FDA Prior Notice to export this item from Canada to the USA.
We offer a Prior Notice service and this prior notice would cost 1 credit( which is $1 right now) to handle all the fda paperwork needed!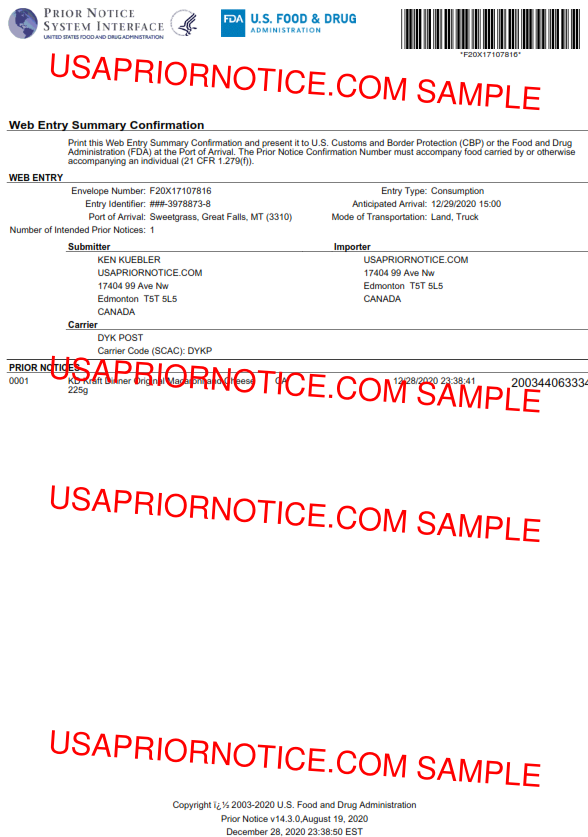 Signup for a account today https://USAPriornotice.com